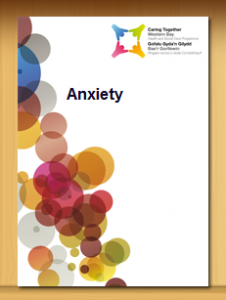 With one in four of us expected to experience a mental health problem at some point in our lives, the subject of mental wellbeing and the need for effective advice and support is a growing priority for health and social care service providers.
Understanding emotional or wellbeing issues and having access to practical advice on how they can be managed are important first steps that can prevent conditions from worsening further down the line.
The local partnership board for mental health services in Bridgend, Neath Port Talbot and Swansea identified a gap in provision of information for people who may be experiencing emotional or wellbeing difficulties.
This has led to the development of a new 'electronic library' – a series of online self-help guides designed to offer information and advice on a wide range of subjects, including social anxiety, dealing with bereavement and alcohol dependency.
Funded by the Western Bay Programme as part of its Prevention and Wellbeing project, the guides help users to make sense of emotional and wellbeing issues and signpost to appropriate services if further support is needed.
Sara Hayes, ABMU Health Board's Director of Public Health and lead officer for the Prevention and Wellbeing project, said:
"This new resource is an excellent means of giving people the tools they need to better understand issues around mental health.
Early preventative measures have a positive effect on a person's health and wellbeing in the long term, so it's crucial that people have somewhere to turn when these issues present themselves".
A formal launch is scheduled to take place in 'The Centre', Baglan on 6th August, and will be attended by service users past and present, as well as the County Voluntary Councils for Bridgend, Neath Port Talbot and Swansea who played a key role in co-ordinating this piece of work.
To view the guides (available in both Welsh and English), please visit www.selfhelpguides.ntw.nhs.uk/abmu
Anyone requiring further information about the self-help guides and/or the launch event can contact Stuart Burge-Jones at StuartBurgeJones@bavo.org.uk